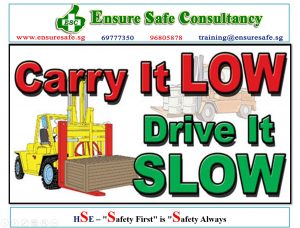 In this blog, we shall look at 8 best practices that should be observed, to improve construction site safety.
Education and training
Every worker in a construction site have education and training. A worker must not be allowed to work in a construction site without proper knowledge about safety.
Awareness
Every worker must be aware of all kinds of risks involved in whatever site they intend to work in. All workers must know the risks involved and wear personal protective equipment.
Communication and coordination
If a worker observes any unprotected job, which leads a threat to their life, he or she must inform management, and management must take the necessary precautions.
Worker participation
For an effective healthy and safe program, all workers are encouraged to participate and feel comfortable providing input and voicing any safety concerns that they may have.
Supervision
It's very important to have a strong supervisor who ensures adequate safety measures are always observed by workers on site.
Documentation
To ensure effective construction site safety. However, all involved contractors, sub-contractors, and managers must have proper documentation of everything that is going to be done on site. All certification must be verified and approved by the necessary administrators.
Proper equipment
To create an efficient culture centered around construction, workers need to be given the right equipment for the right job at hand. Above all, without the right equipment, it's hard because there is always an opportunity to get injured due to using the wrong equipment.
Transparency
The worst thing that any construction company can do is to cover-up or hide an accident. This impacts very negatively to the company and the public lowers it's opinion to the company. So in conclusion, People understand that accidents happen, timely construction companies are doing their best to ensure safety.
So above all of these solutions, people will more clearly let to know about safety.
For More information click the link from WSHC website
Ensure safe Consultancy Pte Ltd is conducting Safety courses
Few ways to register the course as below
training@ensuresafe.sg    |     Call Us: 96805878    |      www.ensuresafe.sg
Click below and check the link
Course schedule details :https://youtu.be/v3rxyZ5XMBo
Course Registration : https://www.ensuresafe.sg/course-registration/